Liberty Labs, LLC, is a small, woman-owned business located in San Diego, California, USA. We are a passionate group of software developers specializing in database-driven applications for the desktop, network, or web. We incorporate a variety of technologies to provide our clients with powerful, flexible, and comprehensive solutions, both pre-packaged and custom designed. We have extensive experience in regulated environments and take pride in delivering fully validated software and documentation.
Liberty Labs, LLC has a broad range of experience providing services for multiple industries, including:
Biotech, Pharmaceuticals, Medical Devices and Health Care
Education
Electronics and Engineering
Energy and Utilities
Financial services
Government, Police and Military
Manufacturing, Materials and Logistics
Retail, Entertainment and Hospitality
Social services
Philosophy
At Liberty Labs, LLC, we want you to have software that works the way you do. We know how frustrating it can be to have a program that works almost the way you need it to, but if you could just change this one little thing—it would be perfect. That's why we allow you to modify our programs to meet your own needs. We know that one size never fits all, and each business has a unique way of doing things. We believe in individuality, entrepreneurship, and creativity. Our business is based on the idea that you should be able to modify your software, and this should be easy to do. We have chosen platforms that allow modification by any programmer, and even some that require little or no programming experience. Plus, we're happy to provide help.
---
Core Values
Treat our clients, employees and suppliers the way we want to be treated.
Do the right thing.
Take responsibility for our actions.
Provide quality products and services at a fair price.
---
Quality Policy
We strive to produce and support affordable packaged software, and custom applications that meet or exceed customer expectations. We continually evaluate our success, and use the results to improve our products and services.
Mission
Our mission is to help your business succeed by creating software that works the way you do.


---
Goals
Provide packaged software that meets a variety of user needs while maintaining an affordable price.
Provide software products that can be customized to meet each user's specific needs.
Design and develop custom software applications based on client specifications which meet or exceed their expectations.
Provide support for all of our products.
---
Community Service
Liberty Labs, LLC is proud to donate services to selected non-profit community service agencies each year. If your agency meets the criteria listed below, you may qualify for a full or partial donation of software or software development services. Contact us for more information.
Selection Criteria:
Non-profit status, as classified by the IRS.
A significant portion of funding through donations.
Adherence to a non-discrimination policy.
A specific need which Liberty Labs, LLC can fulfill.
Located in the San Diego area, or able to pay for any necessary travel expenses, or able to work with developers remotely.
Applicants will be asked to submit general information about their agency and verification of non-profit status. If approved, the applicant will need to sign an agreement outlining the specific services to be provided.
Unfortunately, we may not be able to assist all applicants. In this event, selection of recipients will be determined by Liberty Labs, LLC, based on where we believe our donation can be most beneficial. All applicant information is kept strictly confidential.
Our team is led by owner Sharon Moxon. After graduating from U.C. San Diego, she worked in Quality for a number of years. When she needed software for her job, but found that nothing commercially available did what she needed, she decided to create her own. "When I saw what a difference it made in my job and in my life to have software that did exactly what I needed, I wanted everyone to have software that was customized to their needs."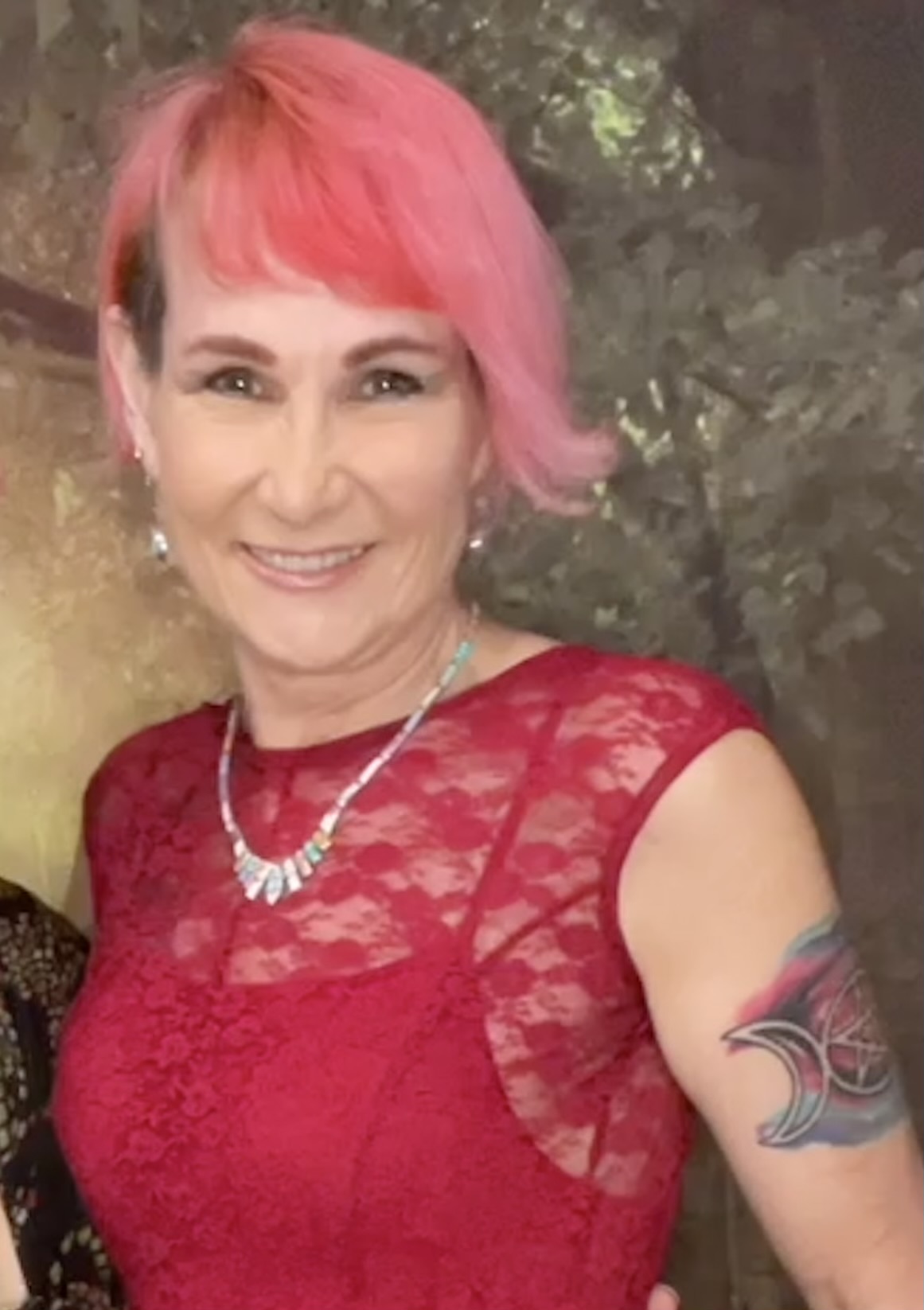 Sharon founded Liberty Labs in 1997, and began designing custom software. Within a few years, she decided to focus her efforts on one application. TRAIN TRACK® was first released in 1999. "Everything I had done in my career converged into one product. My experiences in quality, manufacturing, and employee training, and my work with FDA regulations and software validation, all contributed to the design and development of TRAIN TRACK®."
Sharon continues to lend her talents to the ongoing development of TRAIN TRACK®, and also manages the business as a whole. Her passion for providing customizable software is the driving force behind the company.
For fun, Sharon is in on a clogging team that performs around southern California.
| | |
| --- | --- |
| 2018 | TRAIN TRACK® Version 12.5 Client Edition Released. |
| | TRAIN TRACK® Version 12 Desktop Edition Released. |
| | TRAIN TRACK® Version 12 Web Edition Released. |
| | TRAIN TRACK® Hosted Web + Client now available. |
| 2017 | TRAIN TRACK® Version 12 Client Edition Released. |
| 2016 | TRAIN TRACK® Version 11 Client Edition Released. |
| | TRAIN TRACK® Version 10.6 Released. |
| 2015 | TRAIN TRACK® Version 10.5.2 Released. |
| | TRAIN TRACK® Web Edition Version 10.5 Released. |
| 2014 | TRAIN TRACK® Version 10.5 Released. |
| | Liberty Labs becomes Liberty Labs, LLC. |
| 2013 | TRAIN TRACK® Version 10 Released. The database has been completely re-written with many new features including automatic email notices and new user levels. |
| | Our trademark, "TRAIN TRACK", is officially recognized by the US Department of Patents and Trademarks. |
| 2012 | TRAIN TRACK® Hosted Web Edition Released. |
| | TRAIN TRACK® Version 9.5 Released. |
| | TRAIN TRACK® 64-Bit Editions Released. |
| 2011 | TRAIN TRACK® Version 9 Released, including updated web component and new audit trail and electronic signature features. |
| | All products are validated, and complete validation documentation is available. |
| 2010 | TRAIN TRACK® Version 8 Released, with Compliance Toolkit and Validation Package. |
| 2009 | TRAIN TRACK® Web Edition Released. |
| | TRAIN TRACK® 2009 Version 7 Released. New user interface, improved importing from Excel®, and new filtering features. |
| 2008 | TRAIN TRACK® Client/Server Edition Released. |
| 2007 | TRAIN TRACK® Version 6 Released. Includes multiple job titles, linking documents to each record, and email notifications. |
| 2006 | TRAIN TRACK® Version 5 Released. |
| 2005 | TRAIN TRACK® Version 4 Released. |
| 2004 | TRAIN TRACK® Version 3 Released. |
| 2002 | TRAIN TRACK® 2000 Released. |
| 1999 | TRAIN TRACK® Desktop Edition Released. |
| 1997 | Liberty Labs Founded. |